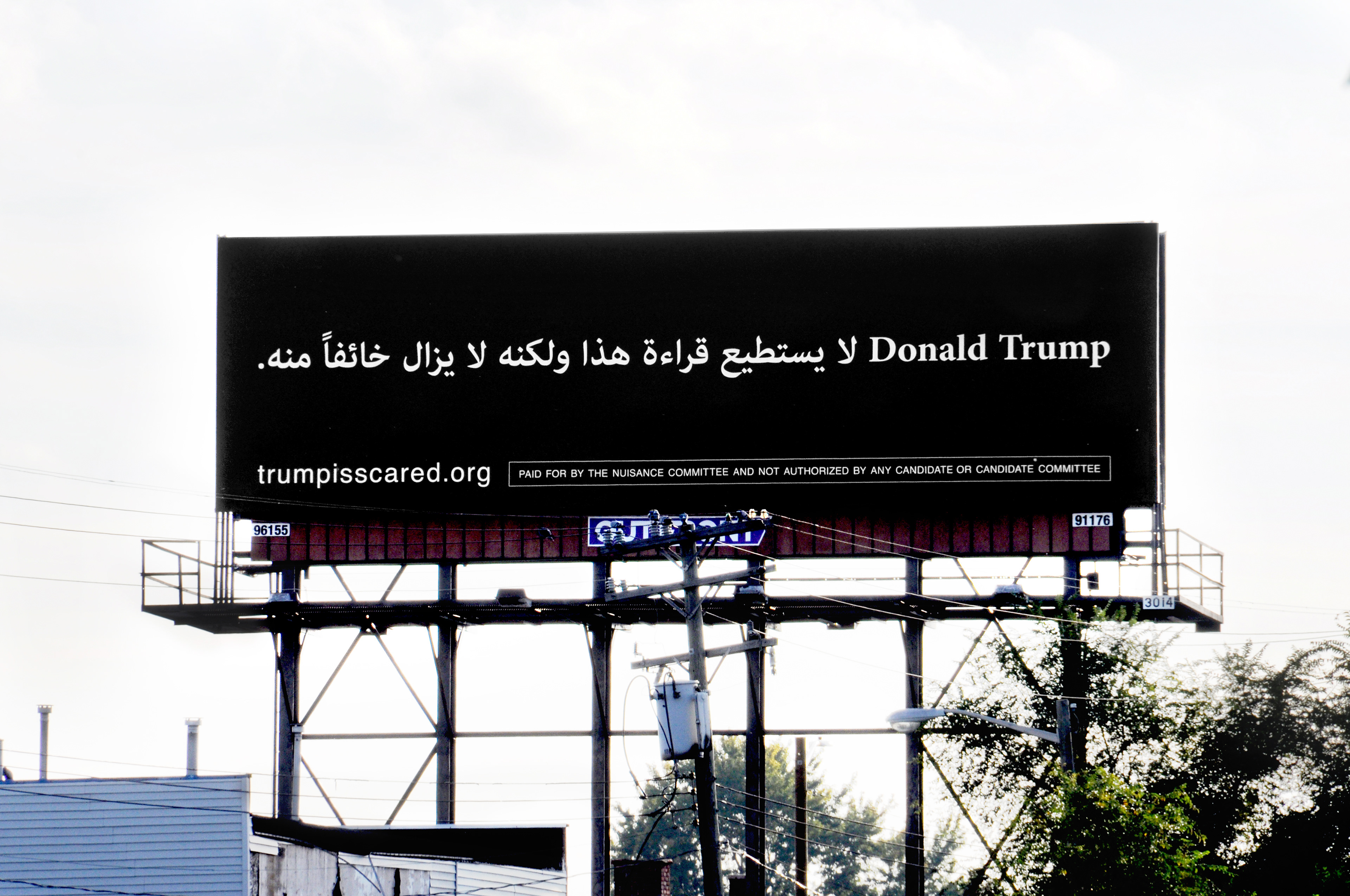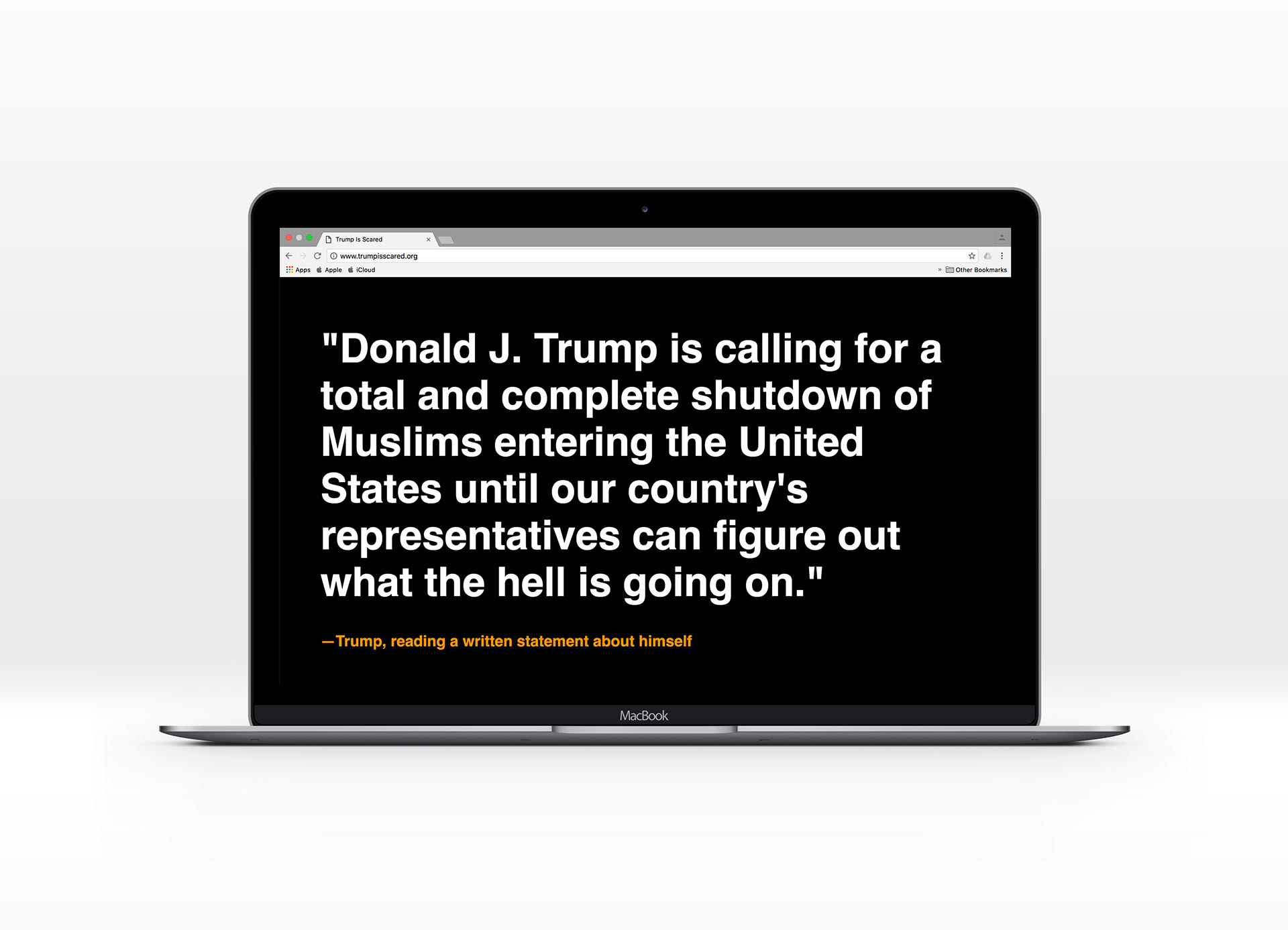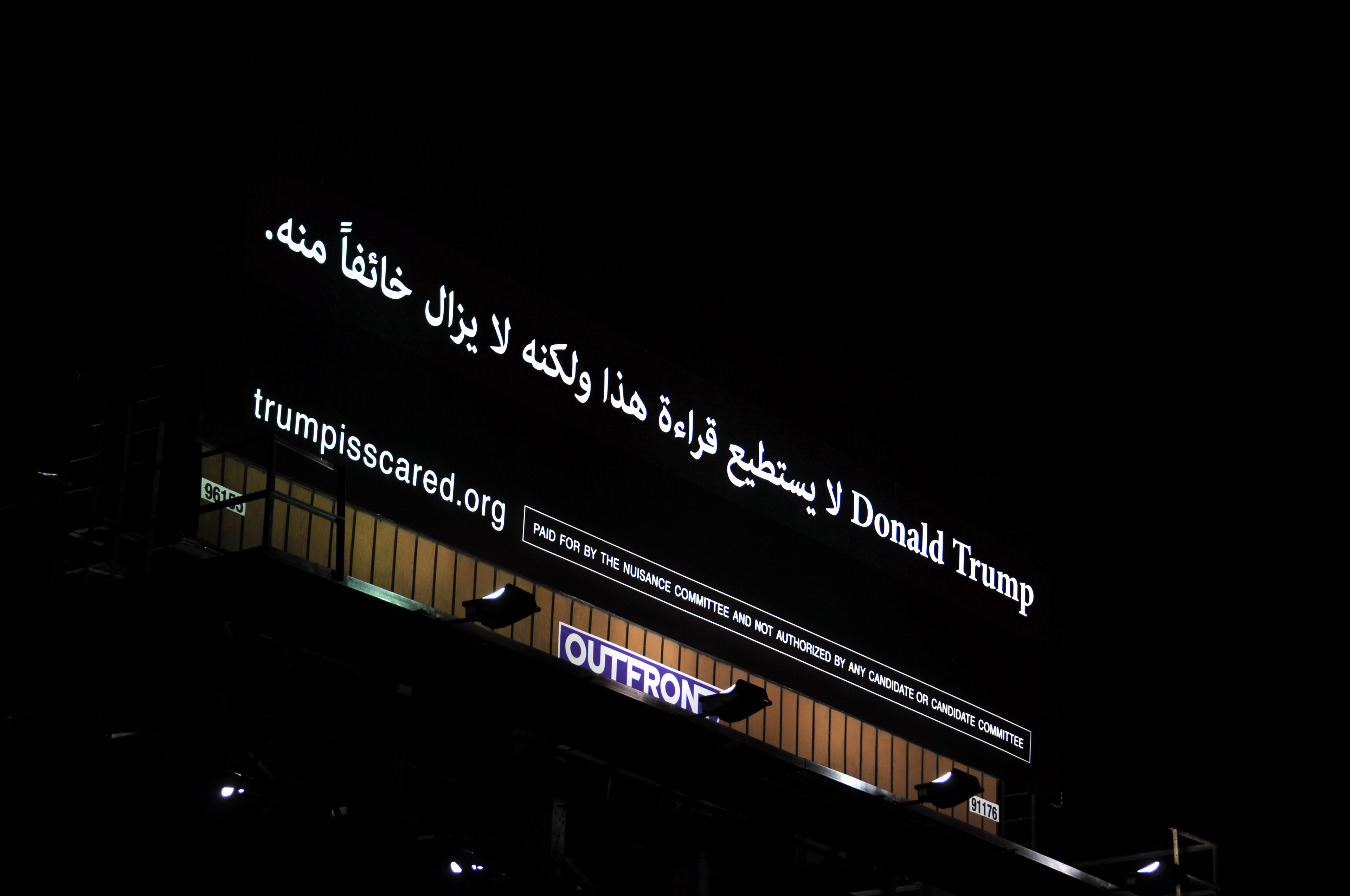 In Dearborn, Michigan we addressed Trump's anti-muslim rhetoric with a billboard written in Arabic. The text translates roughly to "Donald Trump can't read this, but it still scares him." The billboard and website drew international attention and were covered by hundreds of news outlets, including  CNN, CBS, USA Today and Buzzfeed.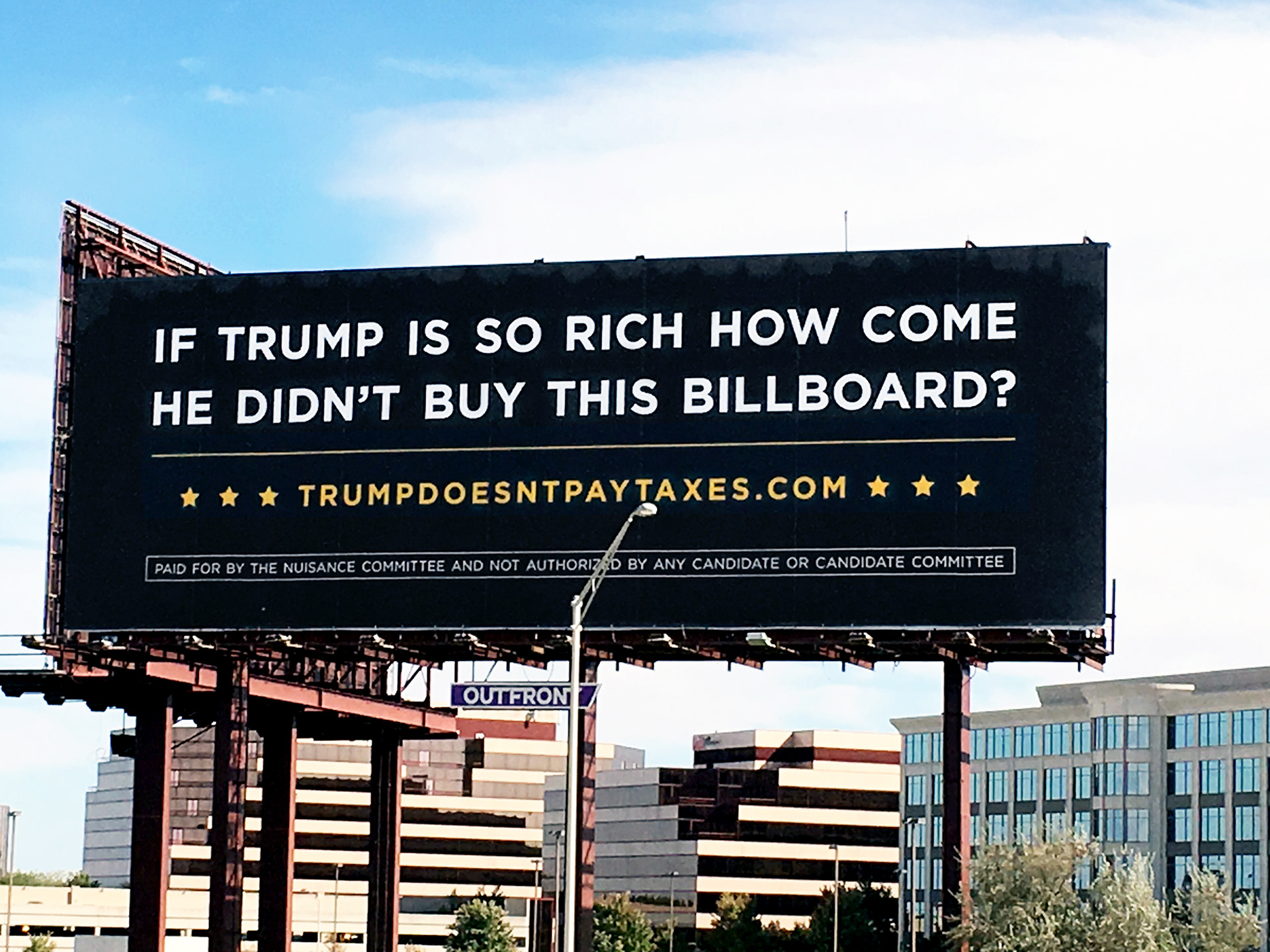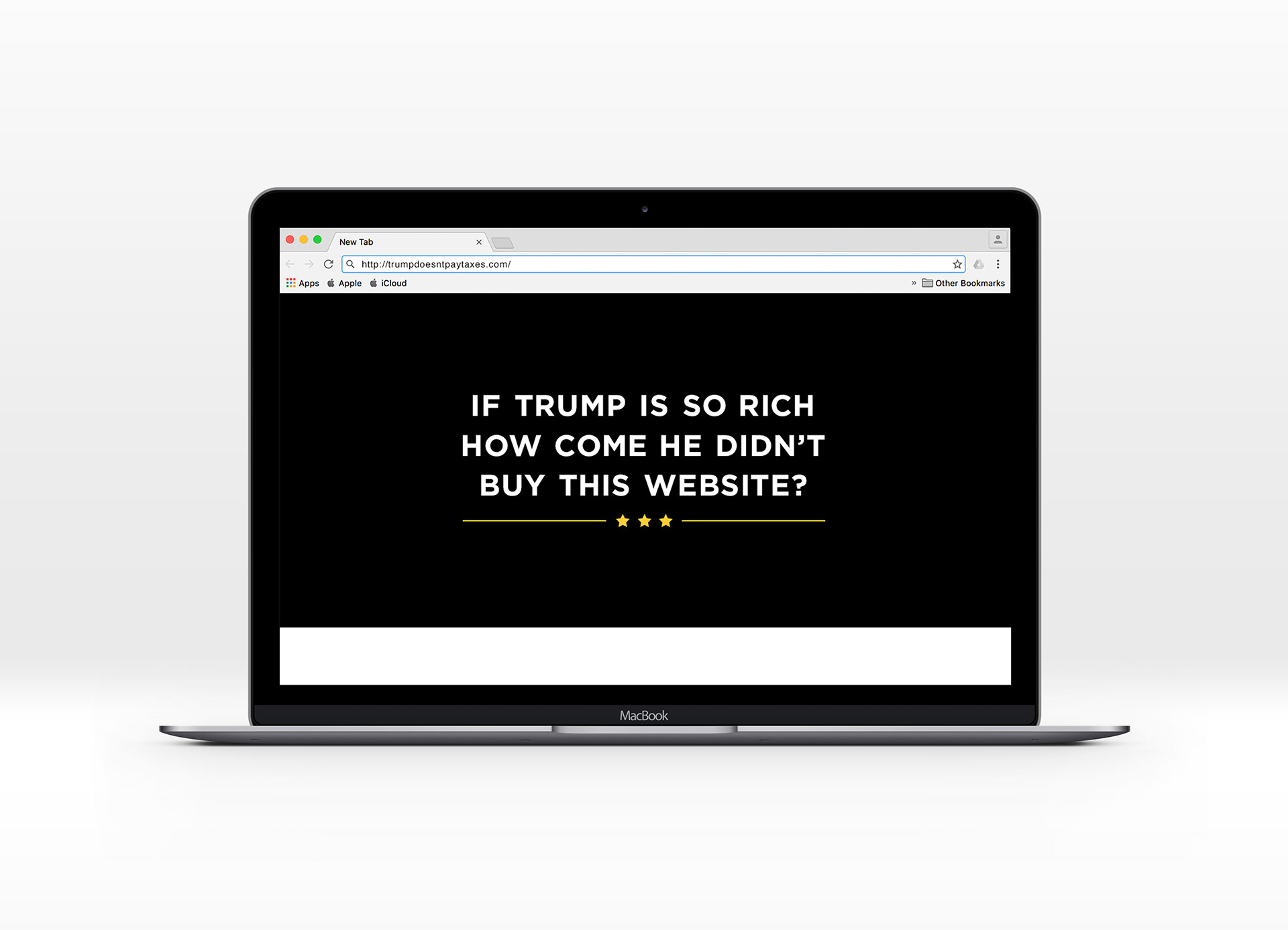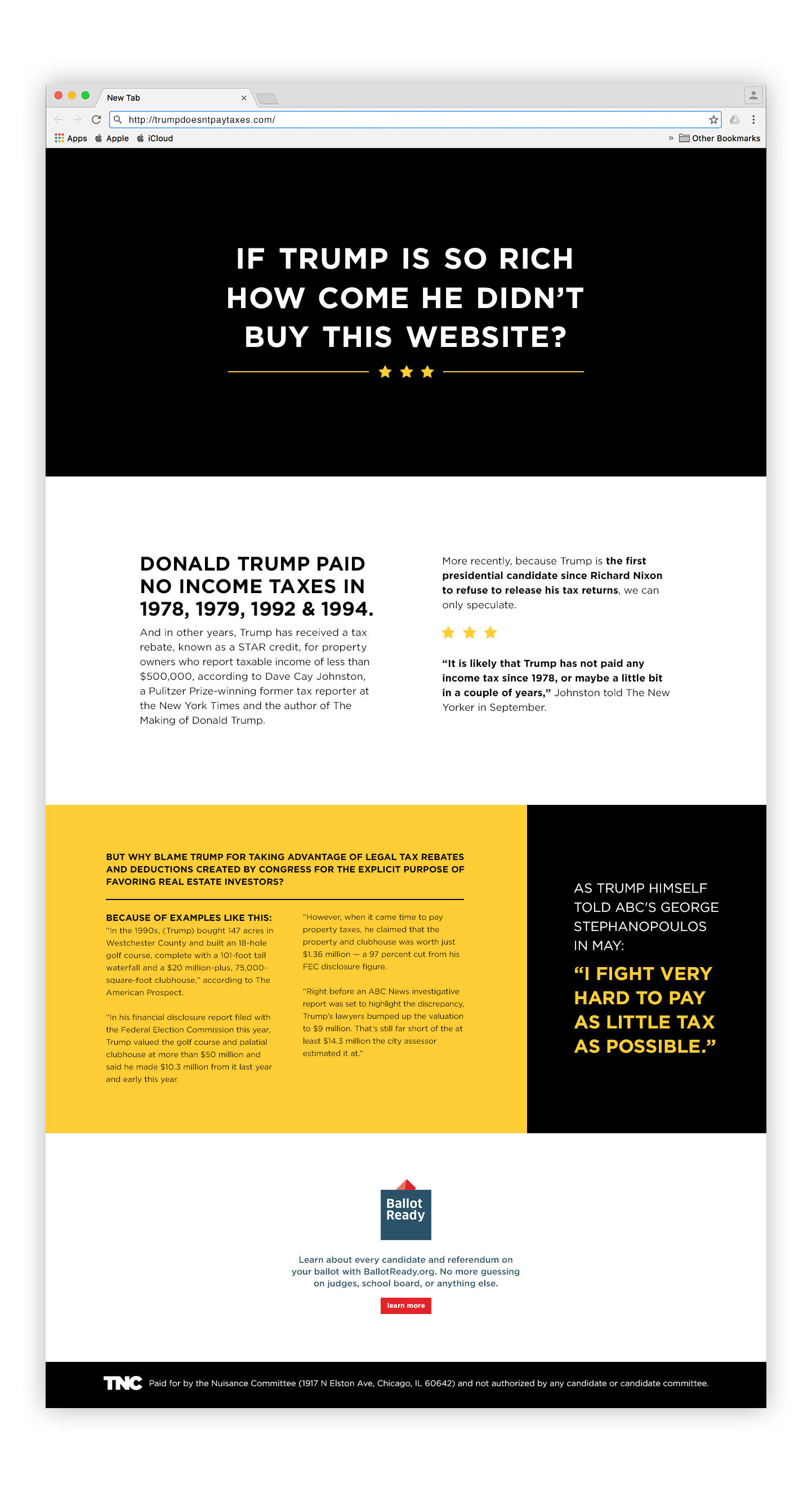 The committee's first campaign addressed Trump's unwillingness to release his taxes with this billboard near O'Hare International Airport.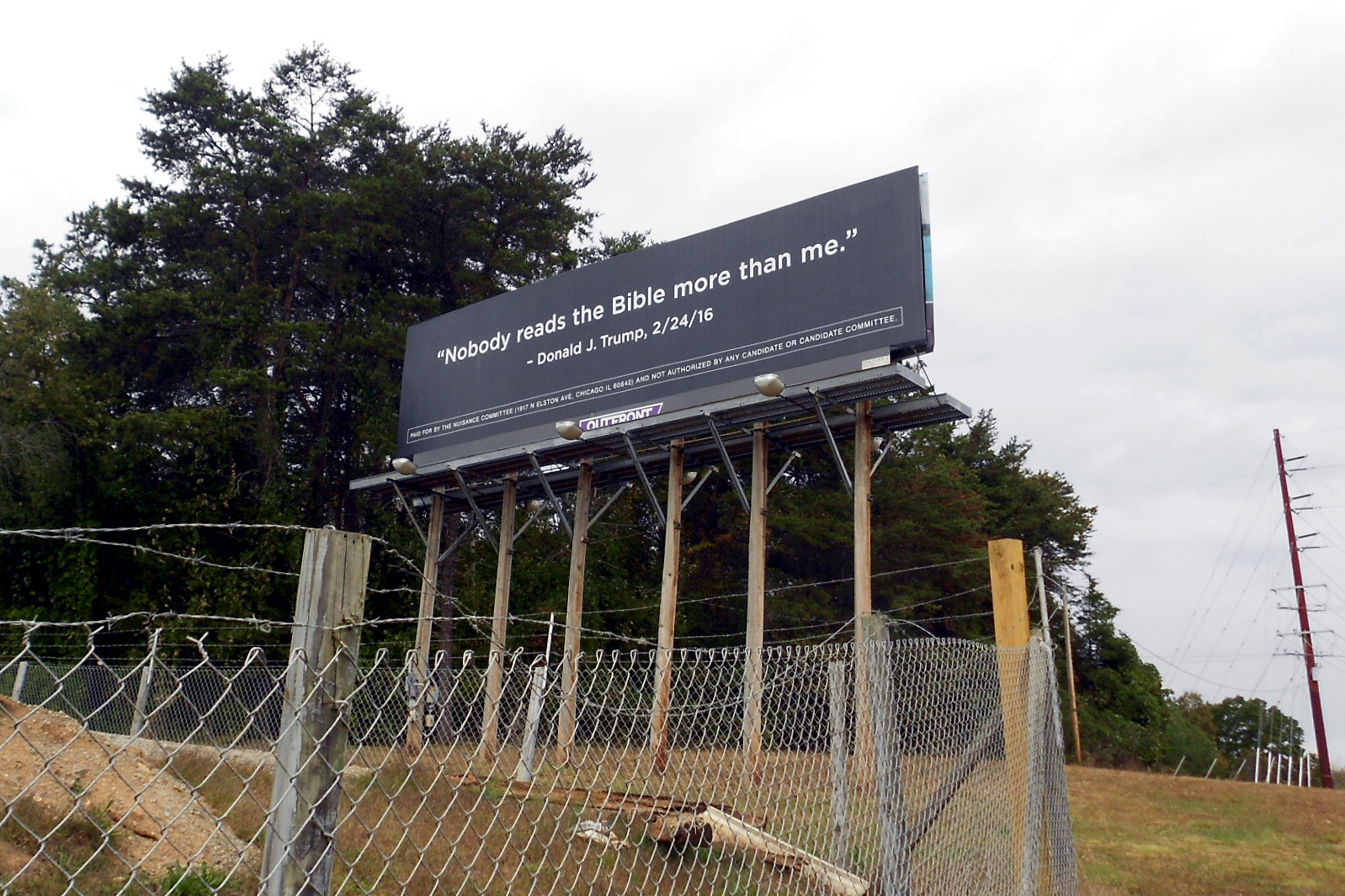 In the weeks leading up to the election additional billboards with alarming Trump quotes popped up all over the country.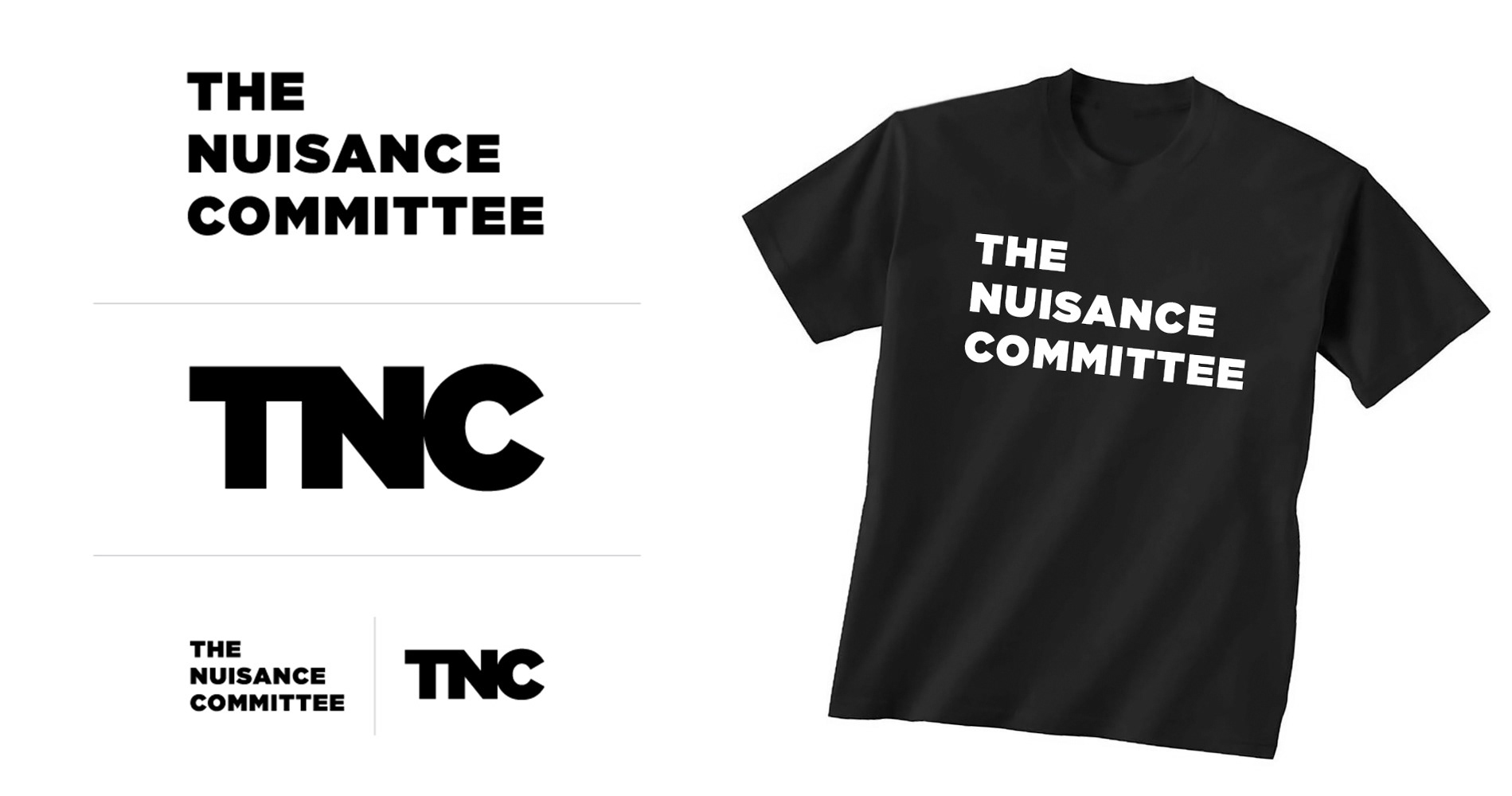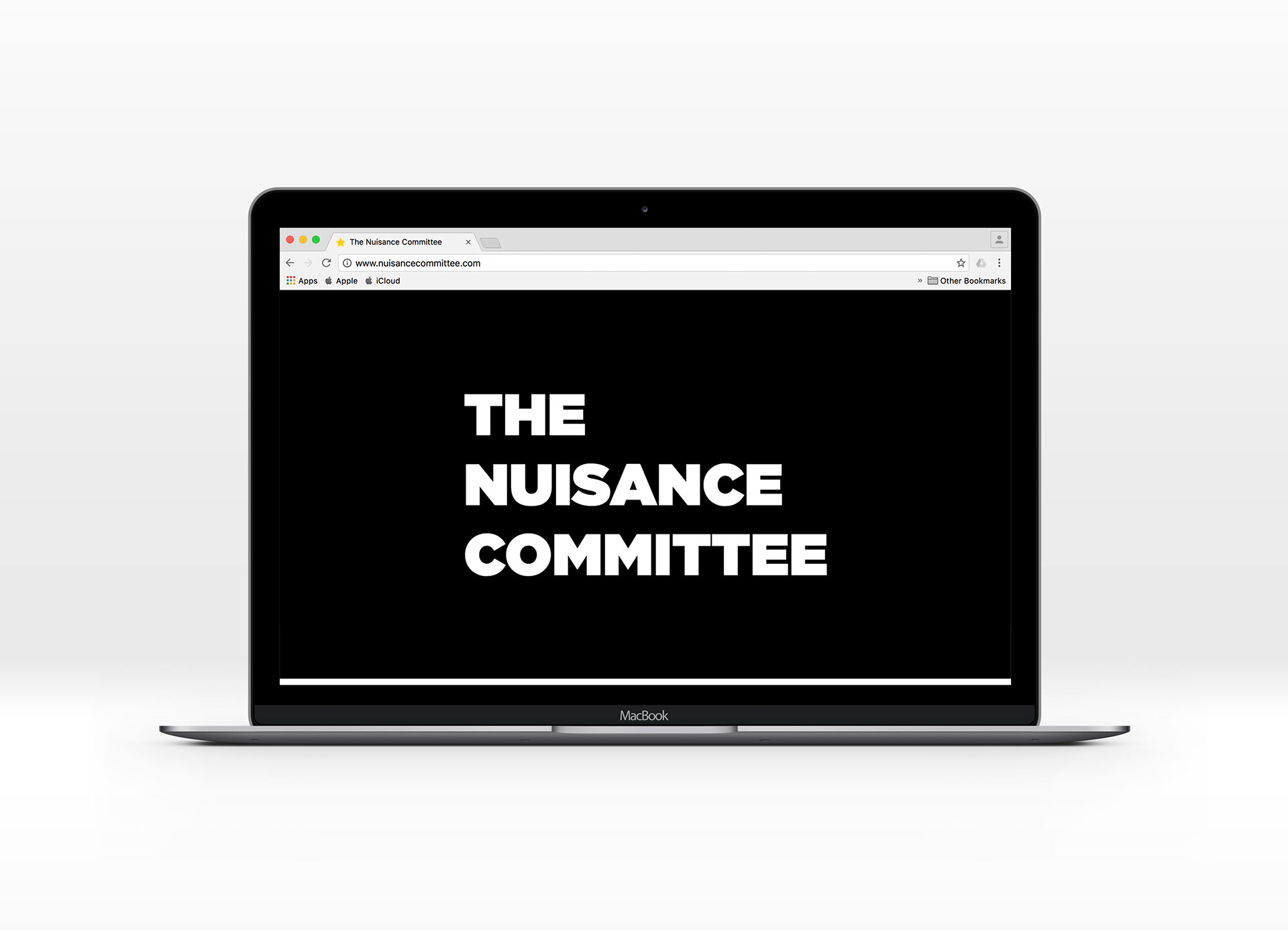 Logo, brand materials, and website for The Nuisance Committee